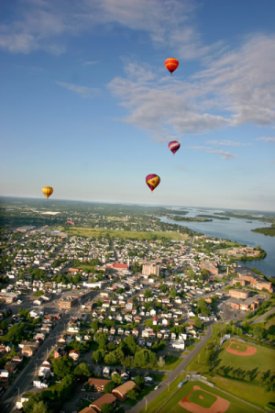 Cornwall is situated one hour from each Ottawa and Montreal along the beautiful St. Lawrence River. Housing is affordable, traffic is light, and there are countless things to do. Simply put, Cornwall is a wonderful place to raise a family.
Housing
Cornwall boasts some of the lowest priced housing in Ontario. Low housing prices mean that a typical middle-class family that could only afford a small bungalow while living in a city such as Toronto or Ottawa, can afford the luxury of a larger, more comfortable home in Cornwall. In addition, statistics show that Cornwall is a safe and enjoyable place to live.
Education
Cornwall residents have access to a broad spectrum of quality education facilities, including 25 elementary and 6 secondary schools, 2 post-secondary institutions and a library. Post-secondary institutions include Laurentian University, St. Lawrence College and the Ontario Emerging Jobs Institute. The NavCanada Training Institute and the St. Lawrence River Institute of Environmental Sciences also provide educational facilities for higher learning.
Recreation
Cornwall and the Seaway Valley offer unlimited opportunities to maintain an active lifestyle. The St. Lawrence River is active with fishermen, boaters and sailors. There are more than 10 golf courses in the immediate area, and several kilometres of recreation trails. In addition to arenas, pools and the Aquatic Centre, the City of Cornwall also boasts over 750 acres of parks.
Visit these links to learn more about Cornwall: