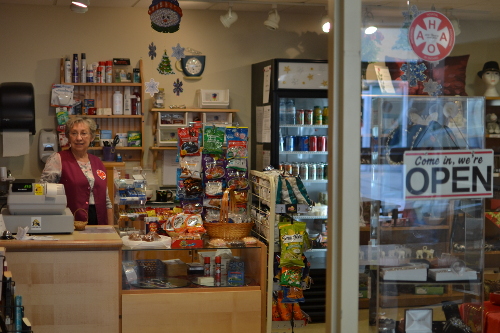 In 1946, six Sisters and ten women of the community got together and formed the Auxiliary to Hotel Dieu Hospital in Cornwall, Ontario.
After 58 years at Hotel Dieu Hospital, Cornwall General Hospital and Hotel Dieu Hospitals amalgamated to form the new Cornwall Community Hospital and the Auxiliary moved to the St. Joseph's Continuing Care Centre on York Street.
Since 2004, the Auxiliary's mission has been to assist the Centre in every possible way to provide the best resident and patient care in the community of Cornwall.
The Auxiliary sponsors our volunteer members to attend educational conferences to enhance the quality of care and to develop their talents and skills.
The Auxiliary invites men and women volunteers, 18 years and older to contribute to the delivery of patient services and fundraising events at St. Joseph's Continuing Care Centre.  We value your gift of time and your contribution to resident programs and the purchase of equipment.
At present, the Auxiliary has 102 members who share their gift of time in volunteering.
Are you interested in making a difference? Come join us. New members are always welcome. For more information or to apply, contact Chantal Helps, Volunteer and Recreation Supervisor at 613-933-6040, ext. 21167.