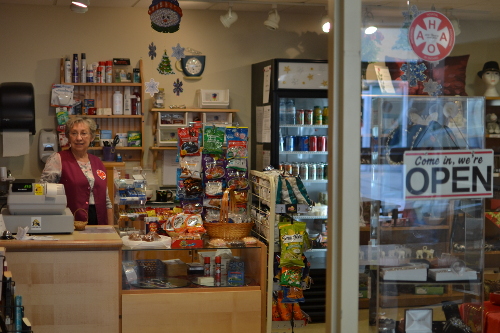 The Auxiliary to St. Joseph's Continuing Care Centre has a long and distinguished history dedicated to health care. Founded in 1946 by six Religious Hospitallers of St. Joseph and ten women in our community as a registered charitable organization, the Auxiliary has always supported the delivery of acute care (now post-acute care), complex continuing care, and long-term care with volunteer services and fund-raising events.
All funds raised are donated towards equipment and programs at the Centre. The Auxiliary supports volunteer activities through leadership, recognition and recruitment, and works closely with the Volunteer and Recreation Supervisor. The Auxiliary invites people, 18 years and older, to contribute and get involved in the efforts of the Auxiliary and join the volunteer family at St. Joseph's Continuing Care Centre.
Are you interested in making a difference? Come join us. New members are always welcome. For more information or to apply, contact 613-933-6040, ext. 21167.