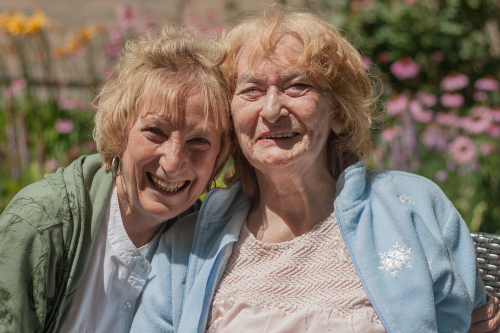 St. Joseph's Continuing Care Centre has a a committee of Long-term Care and Complex Continuing Care residents and patients called the Residents' Council.
The Council is our residents' and patients' voice when it comes to enhancing their daily lives and improving services at their Centre.
Feedback from the Residents' Council helps our entire team evaluate and change our services and programs to better suit our residents' and patients' needs.
All residents/patients are entitled to be on the Residents' Council. Resident Council Presidents are elected by their peers. They play an important role in each home as ambassadors for other residents. The Residents' Council members meet once a month to:
Discuss residents'/patients' concerns.
Gather residents'/patients' suggestions.
Plan social activities and outings to ensure residents/patients enjoy their time at the Centre.
Currently, in Long-Term Care, we do not have a Family Council. In Long-Term Care, family members or persons of importance to a resident may choose to form a Family Council. Family Council organization inquiries should be directed to Bonnie Ruest, Executive Director.