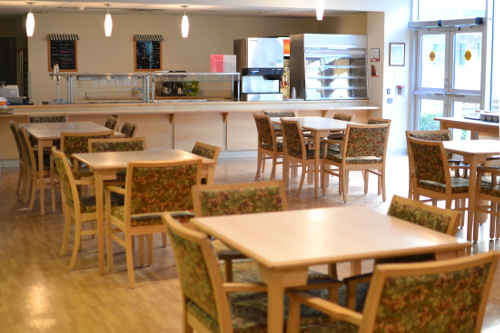 St. Joseph's Continuing Care Centre is committed to excellence in serving all customers including people with disabilities. Our Accessible Customer Service Plan is posted in our public posting area on Level 1 adjacent to the Public Gathering Space.
Notice of Temporary Disruption
In the event of a planned or unexpected disruption to services or facilities for customers with disabilities, St. Joseph's Continuing Care Centre will notify customers promptly. This clearly-posted notice will include information about the reason for the disruption, its anticipated length of time, and a description of alternative facilities or services, if available.
The notice will be placed at the Main Entrance to our Centre and on the public posting board in the Public Gathering Space on Level 1.
Feedback Process
Customers who wish to provide feedback on the way St. Joseph's Continuing Care Centre provides goods and services to people with disabilities can do so in person, by email, mail, and telephone.
All feedback, including complaints, will be directed to the Environmental Management Team for consideration and recommendation(s) to the Leadership and Partnerships Team.
Customers can expect to hear back in 60 days.
Documents
We will communicate with people with disabilities in ways that take into account their disability. Documents required by the Accessibility for Ontarians with Disabilities Act (AODA) are available to the public upon request to Administration.