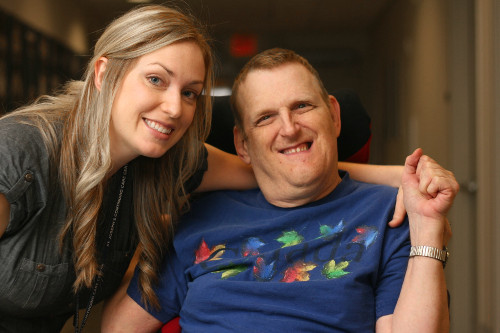 St. Joseph's Continuing Care Centre operates 50 Complex Continuing Care beds and 8 Restorative Care beds.
Applying for Admission
Application forms for admission to the Complex Continuing Care Program are available at St. Joseph's Continuing Care Centre. Application for the Restorative Care Program can be arranged through Discharge Planning at Cornwall Community Hospital.
If you were previously receiving community-based care in your home prior to admission, it is important that you inform the Community Care Access Centre (CCAC) Case Manager. If you require chronic care following a hospital stay, the Hospital Discharge Planner and the CCAC Case Manager will answer your questions about the application, placement, and eligibility process.
If the applicant's needs meet the chronic care criteria, his/her name is added to a waiting list. Once on the waiting list, pre-admission papers are sent to family members for completion. Without completion of these forms, admission shall not be permitted. Upon admission the patient and family are interviewed by the social worker and introduced to the facility.