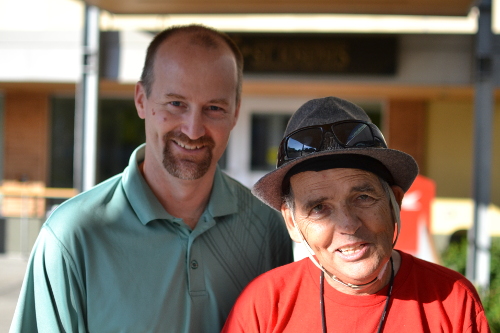 Physical and Occupational Therapy
Residents and patients at SJCCC have access to a team of therapy professionals including Occupational and Physical Therapists and Assistants along with Speech Pathology where necessary. The Therapy Team is charged with providing safe, quality client-centred services through a commitment to service availability, accessibility and excellence. These professions are shaped by scientific evidence and the education and competencies of the Therapy Team.
Spiritual Care
Spiritual Care Services at SJCCC provides compassionate care to the whole person, realizing their needs are spiritual, emotional, physical and social.  Spiritual Care is a part of the multidisciplinary healthcare team and works closely with other caregivers to enhance resident and patient care and quality of life.
Spiritual Services
Visiting
Prayer
Multi-faith Care
Sacramental Rites
Spirituality Discussion Groups
Worship Services
Faith Community Referral
Recreational Therapy
We believe that all residents and patients have a right to leisure involvement as a necessary component of their health. Participating in Recreation activities, as a tool, helps residents and patients to become well during their admission to Long-Term Care andComplex Continuing Care. For more information about the types of services provided by Recreation and for a Calendar of Activities Click over to the Recreation Services Page.