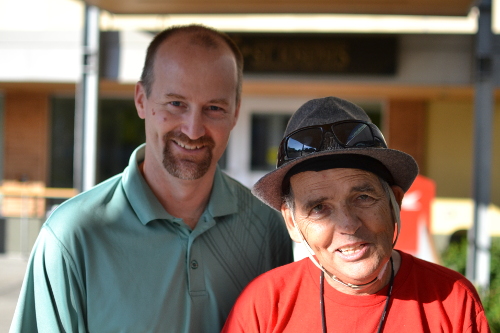 Physiotherapy and Occupational Therapy
Residents and patients at SJCCC have access to a team of therapy professionals including Occupational Therapists, Physiotherapists, and assistants. Therapy teams are charged with providing safe, quality person-centered care through a commitment to service availability, accessibility, and excellence. 
Wellness and Spiritual Health
Our Wellness and Spiritual Health Coordinator works closely with caregivers to enhance resident/patient care and quality of life by providing compassionate care to the whole person, realizing their needs are spiritual, emotional, physical, and social.  Wellness efforts include implementing strategies to improve daily life and activities for the individual as well as providing ways to meet their holistic needs. The Wellness and Spiritual Care Coordinator also provides support and resources to caregivers and families for Palliative and End-of-Life Care.
Spiritual Health Services at SJCCC
Visiting

Prayer

Multi-faith Care

Sacramental Rites

Spirituality Discussion Groups

Worship Services

Faith Community Referral
Recreation Therapy

We offer many recreational programs to residents and patients. Each 'House' has a designated Recreation Therapist ready to bring excitement to the floor through an array of daily activities. Recreation works alongside volunteers and physical therapy staff to help make our residents' and patients' stay enjoyable.  Whether our residents and patients prefer a quiet game of cards, or singing and dancing – the option is theirs!