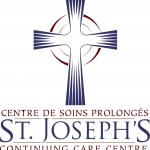 Website sjccc_cares St. Joseph's Continuing Care Centre
Caring People Helping People
St. Joseph's Continuing Care Centre (www.sjccc.ca) is seeking a full-time (Temporary) Business Office
Coordinator. This is a non-union position with a competitive salary.
Hours of Work: 75 hours per two-week pay period.
Schedule: 7.5 hours/day from Monday to Friday
Job Summary:
Responsible for activities related to reception and administration duties which include;
 Generates billings for accommodations and services, including processing rate changes, issuing
monthly statements and processing Electronic Fund Transfers.
Responsible for balancing accounts receivable.
 Manages collection procedures for outstanding balances.
 Meets with residents and families on admission to complete applicable accommodation agreements
and consents.
 Responsible for processing rate reduction applications for eligible residents/patients.
 Responsible for timely preparation of bank deposits.
 Prepares yearly statements of accounts for all patient's income tax and residents upon request.
 Assists with processing supplier invoices.
 Assists with other financial related duties as assigned by the Financial Controller.
 Maintain a high degree of confidentiality of patient/resident and staff information.
 Organize and file documents in a timely manner.
Qualifications:
College Diploma or Bachelor's Degree in Business Administration or related field.
 Fluently bilingual in English and French mandatory.
 Understanding and experience with information technology tools, i.g. Microsoft Excel, Word, and financial accounting software.
 Ability to communicate effectively, both verbally and written.
Three to five (3-5) years customer service experience
Must be detail conscious with high degree of accuracy
Criminal reference check for the vulnerable sector
Accommodation will be provided for all parts of the hiring process in compliance with the Accessibility for
Ontarians with Disabilities Act (AODA). Applicants must make their needs known in advance.
Business Office Coordinator – Temporary Full Time